---
MANAGER, SHIPBOARD MEDICAL OPERATIONS
---
---
The Manager of Shipboard Medical Operations (MSMO) is a land based position and an ambassador for Vikand, mainly responsible for supporting and managing the onboard medical team of designated clients. The main objective being ensuring delivery of patient-centric, high quality, safe medical care with professionalism and compassion as well as proactively assist with any medical issues or needs with regards to guests, crew and the onboard medical facility.
---
---
Customer Service, Communication & Service Delivery:
- Maintains positive, engaging and supportive interactions with ship Medical Teams and ship Senior Officers
- Accountable for outstanding customer service to external and internal customers
- Develops and maintains professional client relationships through effective and timely communication
- Proactively responds, resolves and follows up with shipboard Medical Team priorities, needs or customer service issues
- Ensures timely, professional and consistent communication and collaboration with Ship Medical Teams, Ship Senior Officers, Vikand leadership, Supply Chain, Accounting and Biomedical Team
- Communicates any legal and HR related matters to respective Vikand corporate department
---
Operations:
- Proactively engages the onboard Medical Team on a regular and frequent cadence to ensure they have the tools required to perform their duties, follow up on any outstanding action items and assist with any medical issues or needs with regards to guest, crew and onboard medical facility
- Leads the logistical coordination during medical emergencies, evacuations and/or deaths onboard, as required
- Leads the client public health collaboration with the Vikand Chief Medical Officer & Vikand Medical Leadership
- Leads the collaboration of the development, review and updates of the Standard Operating Procedures and/or Medical Operations Manual in collaboration with the Vikand Medical leadership
- Manages in collaboration with the procurement team, the day-to-day administration of the ship Medical Center Formulary Management Program including emergency orders and shoreside purchases.
- Responsible for being familiar and knowledgeable with maritime medical regulatory bodies, including but not limited to CLIA, CDC, Anvisa, Canada Health and flag state.
- Monitors various worldwide information sources for outbreaks, health alerts, change in travel requirement, etc. for purposes of client communications in collaboration with Vikand Medical Management
- 24/7 On-Call availability
- Assists and collaborates with the Vikand Case Manager regarding case and claims management
- Assists and joins vessel in cases of mass causality incident or public health outbreaks as requested
- Assists with Electronic Medical Record (EMR) set up, training and support
- Assists and collaborates with HR interviews, performance management, terminations and scheduling in close cooperation with the Vikand HR department
- Ensures compliance to HIPAA, GDPR and Vikand confidentiality policies in dealing with clients and staff
- Proactively assures ship medical staff documentation and reporting is completed correctly and accurately as well as adherence to policies and procedures
- Responsible for measuring and evaluating key performance indicators and analyzing processes to improve medical center performance
- Visits ships both in U.S. ports and overseas, to carry out QA/QI operational visits onboard medical facilities as requested
- Responsible for the communication of the Ship Medical QA/QI visits per Vikand policy as well as direct oversight and management of the action items; follow up for resolution and close loop communication with the client in a timely manner
- Assists PEME Coordinator with PEME Reviews as requested
- Is part of the ongoing development of projects, service solutions, quality assurance and overall value of the designated client
- Accountable for submitting expense reports per Vikand policy
- Responsible for all additional requirements specific to a designated client not mentioned above
---
---
- Valid medical license in good standing
- 5+ years clinical experience in a hospital setting
- 2+ years shipboard medical experience
- A minimum of two years ship medical management experience strongly preferred
- Valid ACLS and other valid certificates
- Fluent in English
- Must demonstrate excellent written/verbal interpersonal communication and problem-solving skills.
- Attention to detail
- Ability to manage own time and schedule own tasks. Must have initiative to work efficiently without constant supervision and direction
- Ability to positively interact with health care providers and Cruise Ship Leadership
- Possess excellent organizational and prioritization skills, lead pro-actively and able to work on several projects simultaneously
- Ability to recognize, understand and appropriately handle sensitive information in a confidential manner
- Successful daily problem solving and conflict resolution skills
- Open to constructive feedback
- Proficient use of Microsoft suite
- Experience working with an electronic medical record (EMR) software preferably SeaCare strongly preferred
- Valid passport in place with no travel restrictions or limitations which should be valid no less than six months at any time
- Enthusiastic team Player with a can-do attitude
- Demonstrates strong leadership skills
- Excellent organizational and time management skills
- Possess a professional appearance and attitude
- Possess a warm and caring manner
---
---
*By clicking on the APPLY HERE button, you consent to your personal information being used as indicated in the Recruitment Privacy Policy. By submitting an application, you agree to your data being recorded and processed for the purpose of recruitment at Vikand Medical Solutions for a period of 12 months.
This consent can be withdrawn at anytime by submitting a written request to employment@vikand.com.
---
---
JOIN ONE OF OUR ESTEEMED CLIENTS
---
---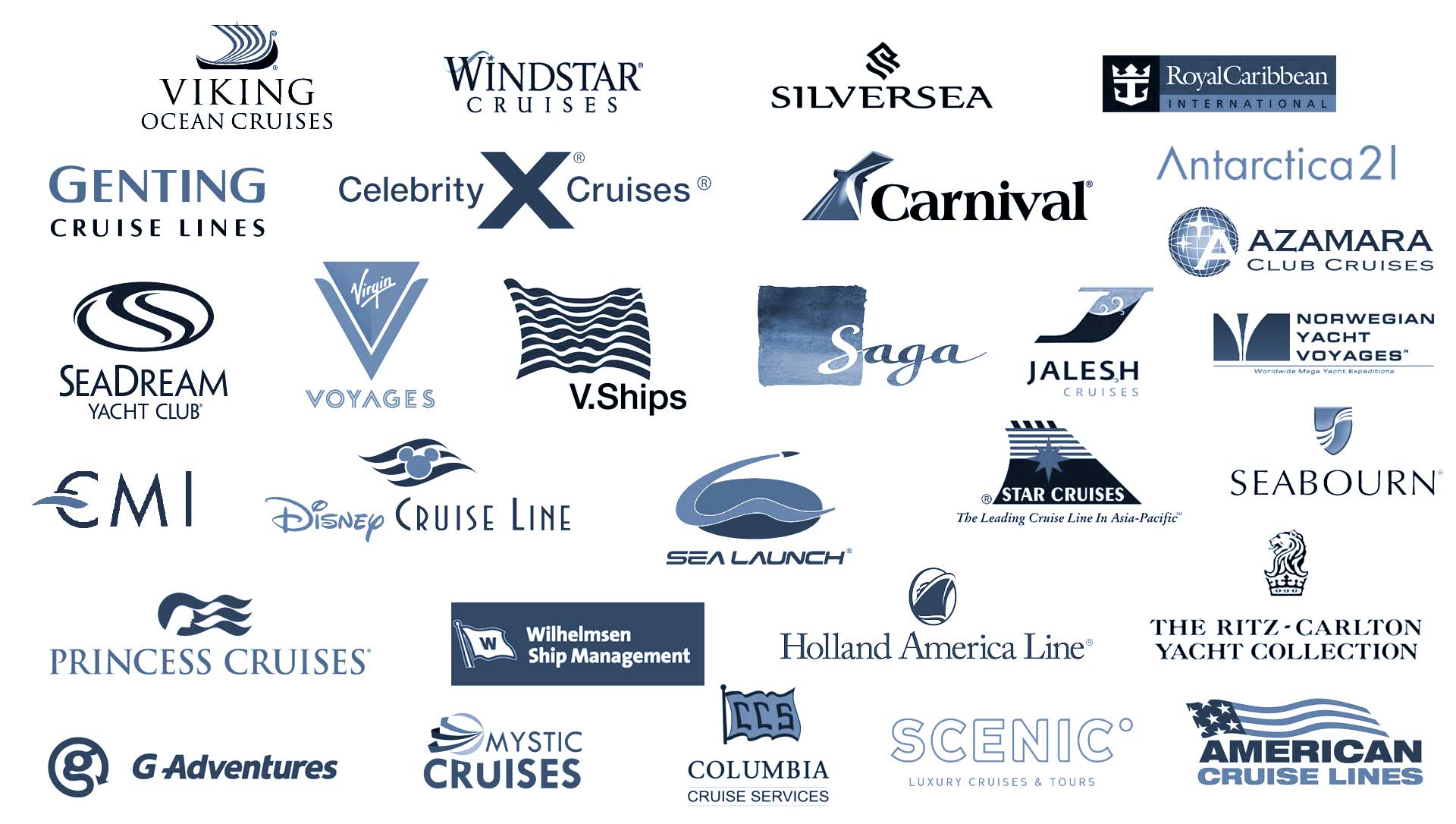 ---
Note: Resumes will be shared with our cruise line clients for consideration when recruiting for onboard medical staff.
---