Sailing the Seas as a Shipboard Paramedic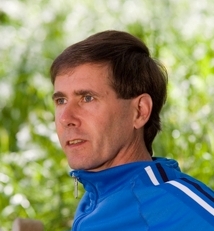 By Robert Cooper, Writer
"I have always sought out challenging environments," says Ryan Rivers as he explains how he became a VIKAND paramedic on a commercial fishing vessel that sails the Bering Sea.
Singlehandedly treating an array of serious medical issues for an international crew of 140 aboard a fishing trawler during five months at sea—his job description from May to October in 2021—was certainly challenging. Not to mention remote.
"We were completely isolated from the rest of the world—no TV, no streaming, no music, and limited Wi-Fi. As the medical officer, I could restock only once every two weeks when we were in Dutch Harbor [in Alaska's Aleutian Islands], so if I didn't have something on board, I didn't have it. No going to CVS. Oh, and I learned that it's extremely hard to shower in 30-foot seas!"
Rivers, 43, enjoyed smoother sailing in the several careers he pursued before this gig: owning and managing a 2,700-employee staffing agency, launching a software startup, serving as general manager of a golf resort, working as a firefighter, and spending the last eight years as a paramedic—first in ambulances, then in planes, and now at sea.
"To be honest, I was unaware that 'shipboard paramedic' was even a job," he says. "But when I heard that VIKAND was hiring paramedics for fishing vessels, I thought that was really interesting." Interesting indeed. As the ship's only medical care provider, he compares the position to that of a rural or small-town physician.
"I had 80 emergent cases and 10 critical cases. I treated fractures, traumatic fishing-gear injuries, diabetic problems, breathing problems, seizures, and OB/GYN complications [15 women were on board]. I was on call 24/7. I spent several hours a day taking all crew temperatures to screen for COVID, but thanks to stringent quarantine policies, we had no cases. The crew even stayed onboard when fish were offloaded to avoid possible COVID exposure."
Ironically, Rivers' inability to communicate much with the outside world allowed him to forge stronger connections to crew members. "I learned a lot by seeing the same people each day and paying attention to details," he says. "I'd notice if a crew member looked sick or tired, and I'd ask him how he was doing." He enjoyed the bonding that inevitably forms when a group spends months together despite cultural differences (the crew hailed from Europe, Asia, Africa, and North America). And he relished the challenge of the job.
"Seeing the sickest patients during my career as a flight paramedic was challenging, but being a remote paramedic on a fishing vessel was the most difficult thing I've done. I had a major head-injury patient when we were 750 miles from a hospital, so I managed him alone for a few days until a medical team flew to St. Paul Island to meet us and medevac him to Anchorage." He added that in serious cases such as this, he had the ability to consult with VIKAND's shoreside team and receive medical direction if necessary.
Rivers makes his home in Joplin, Missouri, near the exact center of the U.S. and nowhere near an ocean. "Nothing prepared me to provide medical care on a 350-foot fishing vessel in the middle of the ocean," he admits. "At one point, we were closer to Russia than Alaska." Yet he liked it well enough that he flew back to the literal top of the world for another three-month stint in the Bering Sea in January.
Paramedics, as well as nurses and physicians, interested in applying for a VIKAND shipboard assignment can go to www.vikand.com/shipboardjobs.
---
---

---
Subscribe to our VIKAND Pulse to receive the latest maritime healthcare news from VIKAND sent right to your inbox
---

---
Subscribe to our VIKAND Pulse to receive the latest maritime healthcare news from VIKAND sent right to your inbox
---

---
Subscribe to our VIKAND Pulse to receive the latest maritime healthcare news from VIKAND sent right to your inbox
---

Subscribe to our VIKAND Pulse to receive the latest maritime healthcare news from VIKAND sent right to your inbox

Subscribe to our VIKAND Pulse to receive the latest maritime healthcare news from VIKAND sent right to your inbox