The Value of Having a Public Health Officer Onboard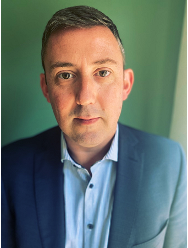 By David Best, Director of Public Health
It is often said that a bad day sailing is a hundred times better than a good day at work. Surely, the truth behind this saying has been tested over the course of the last two years as the challenges associated with sailing during the pandemic have exhausted even the most patient of seafarers. It would be nearly impossible to quantify its effects on each rank and position onboard; however, it's not beyond the realms of our imagination to conclude the mantle of being a Public Health Officer (PHO) has borne out considerable trials and tribulations during this period. 
The Value of Public Health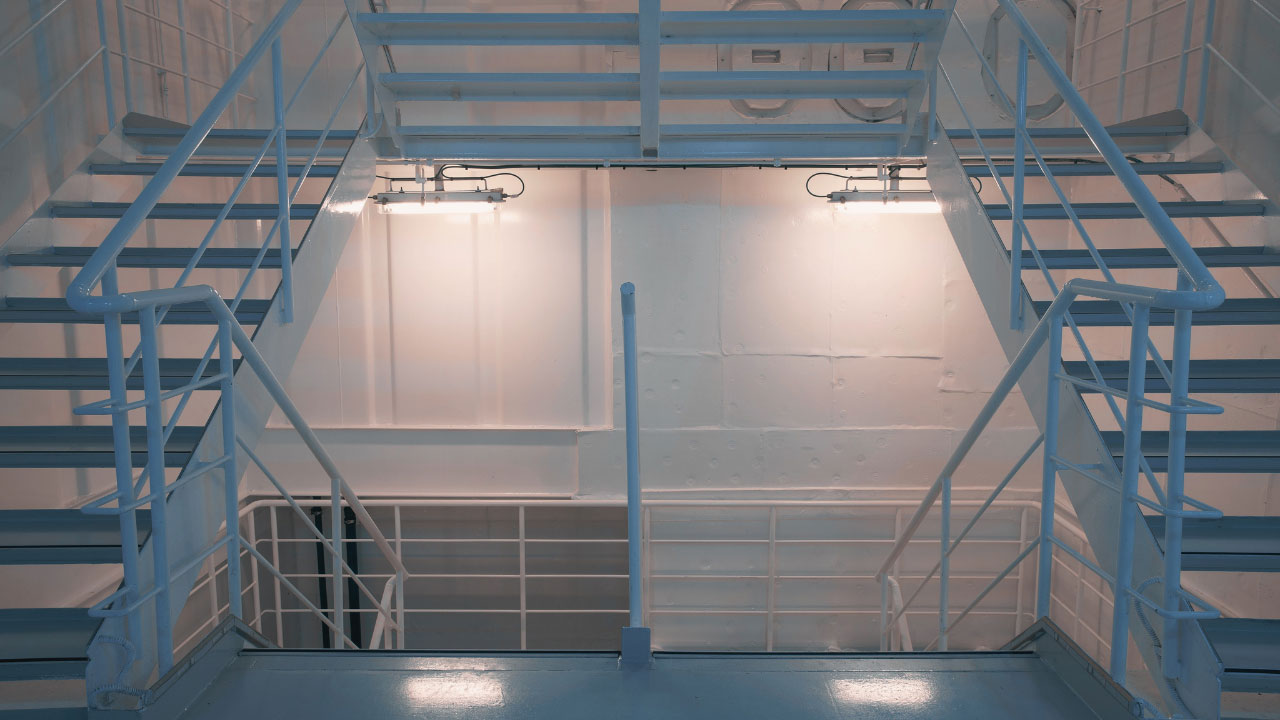 Historically, developing and implementing comprehensive sanitation programs to minimize the risk of Acute Gastroenteritis (AGE) have been at the heart of cruise industry public health standards, with the US Centers for Disease Control and Prevention (CDC) Vessel Sanitation Program (VSP) leading the way. However, as the COVID-19 pandemic has shown, public health is more than just fending off gastrointestinal illness outbreaks or even other communicable diseases for that matter. The prevention of Legionnaires' disease for instance, which is contracted by inhaling small droplets of water (aerosols) suspended in the air that contain the bacteria, remains a crucial part of a PHO's job.
Ultimately, the interrelationship of responsibilities inherent in the role of a Public Health Officer sets the mandate for the coordination and execution of the company's shipboard infection prevention and control program. This is a considerable obligation for any one individual to undertake. Is it fair then to ask why, in many companies, PHOs don't receive the same contractual recognition as other comparable officers onboard?  
In respect to COVID-19 protocols, cruising is one of the most regulated sectors in the travel and tourism industry at present. Understandably, Cruise Lines International Association (CLIA) members have been actively promoting their "resolute commitment to health and safety" since the pandemic began to persuade travelers that cruising is safe. While valuable, self-regulation must meet the value of public health measures. Perhaps the root cause of why public health remains, to a certain degree, undervalued in the maritime industry at large—in comparison to fire safety or pollution—is a lack of statutory requirements, such as the STCW Code or MARPOL.  
Self-regulation, in its innumerable permutations, is used to establish industry standards, evolve codes of professional ethics, and ensure consumer confidence. Critics often see self-regulation as putting the fox in charge of the hen house. Generally speaking, whenever there is divergence in industry and public health objectives, incentives can exist for industry to create a public image of concern and to promise change, but then to construct relaxed protocols with limited enforcement. Self-regulation can lead to public health failures when uniform standards are not applicable globally, when deficient standards are implemented, and when a lack of objective evaluation causes ambiguity in elucidating compliance and consequences. 
A Day in the Life of a Public Health Officer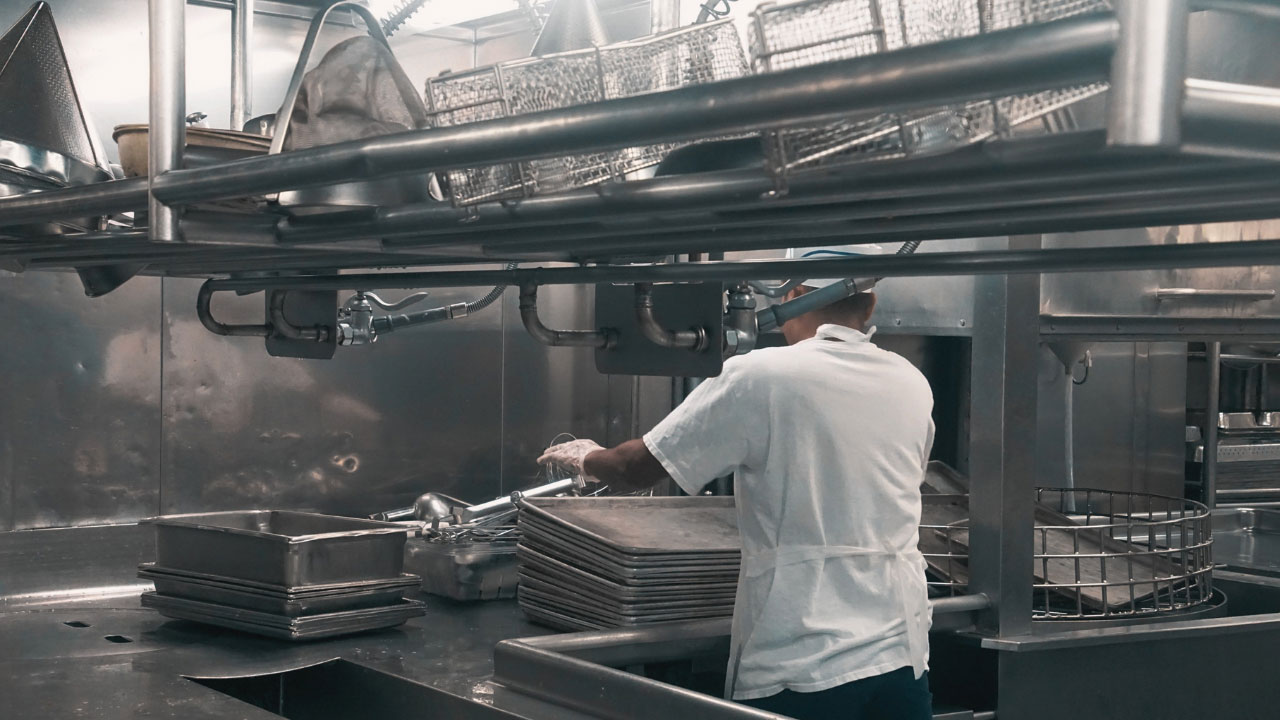 Pre-pandemic, most PHOs likely started their day in galleys and restaurants during breakfast preparation and service. The four main pillars of Food Safety—cleaning, avoiding cross-contamination, cooking, and chilling—cast a large shadow over the function of a PHO, with vigilance essential in preventing foodborne outbreaks. If the ship is in port and bunkering potable water, observing the necessary controls might be the next stop in the day's journey, while supervising the loading of provisions, including checking for pests, a plausible alternative activity. 
Verifying public health compliance with housekeeping personnel in the main laundry, during cabin servicing operations, and monitoring ship-wide cleaning and disinfection protocols are also important tasks in the daily life of a PHO. Detecting potential disease outbreaks in conjunction with medical staff using routine surveillance, gathering case information, formulating and testing hypotheses, implementing effective response measures, and following up on recommendations to prevent reoccurrence are additional examples of key PHO responsibilities. It is not uncommon for a Public Health Officer to finish their day out on the open deck late at night scrutinizing the daily shock halogenation of whirlpools and spa pools, a process of increasing the free residual halogen in certain recreational water facilities to control microbial colonization.  
These illustrations merely scratch the surface of what PHO roles entail; by shining a partial spotlight on their activities, one can begin to appreciate the scope of their responsibilities. While most of what a PHO does is intentionally opaque, its value should be front of mind. Public health, and those working in the field to generate positive public health outcomes day in and day out, needs further recognition on its impact on safe sailing. 
The historian Thomas Fuller remarked, "Health is not valued till sickness comes." As the maritime industry begins to look forward with hope to the end of the pandemic (and its subsequent endemic status), it's worth remembering that the goal of public health is to prevent sickness. Prevention, not control, is where the real value lies and when placing worth on the role of your Public Health Officer, this is your principal charge. 
At VIKAND, we understand the importance of public health training in achieving these goals which is why we have developed an Infection Control Officer training course. Regardless of title—whether you are a Public Health Officer, a Sanitation Officer, an Infection Control Officer, or even a Pest Controller—the endgame is more or less the same: the prevention and control of infectious illnesses onboard a vessel. Visit our website to learn more. 
---
---

---
Subscribe to our VIKAND Pulse to receive the latest maritime healthcare news from VIKAND sent right to your inbox
---

---
Subscribe to our VIKAND Pulse to receive the latest maritime healthcare news from VIKAND sent right to your inbox
---

---
Subscribe to our VIKAND Pulse to receive the latest maritime healthcare news from VIKAND sent right to your inbox
---

Subscribe to our VIKAND Pulse to receive the latest maritime healthcare news from VIKAND sent right to your inbox

Subscribe to our VIKAND Pulse to receive the latest maritime healthcare news from VIKAND sent right to your inbox