This Paramedic Shifted From Ambulances to Ships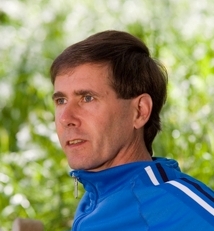 By Robert Cooper, Writer
Margaret Cook currently serves aboard a riverboat in the Pacific Northwest for VIKAND. Maggie, 35, began her career as an ambulance paramedic at a small military base in Arizona, but her journey toward entering the medical field began long before that. "Growing up, I thought about being a doctor or nurse," she says, "but after I married Matt at 19, he enlisted in the Army. When he left the military six years later, we were saving up so I could attend nursing school, but I decided to try out EMS instead because it wouldn't mean going to school for a long period of time. Little did I know that I would fall in love with it." So, she earned her EMT and paramedic certifications and a B.S. in Health Sciences, focusing on community paramedicine.
"I did not initially plan to work on ships. For financial and mental health reasons, I simply gunned my resume out to multiple agencies that handled everything from disaster work to cruise ships and waited to see who would call back first. VIKAND made an attractive offer that I couldn't refuse and has allowed me to travel to beautiful places."
Her first three VIKAND stints put her on an ocean cruise ship, a ship in dry dock, and then a 190-passenger riverboat that plies the Columbia and Snake Rivers in Oregon and Washington, where she is currently completing her fourth VIKAND contract. "Riverboat work is extremely relaxed compared to the rest of my EMS career," she says. "Thankfully, very few people become critically ill—it's mostly Band-Aids for falls and Tums for indigestion—and I'm okay with that. While I do miss working on an ambulance, there is something to be said about a more sedate pace."
A typical workday consists of a staff meeting, some administrative work, COVID-19 testing, monitoring the health of the crew and guests for COVID-19 symptoms and other conditions, taking care of any medical needs that arise, eating great meals, and even making it off the ship to do some exploring. "I am constantly trying to make sure the crew is doing well mentally and physically because they are always on the go with shifts of up to twelve hours."
She has learned that in the cruise industry, everyone seems to have mutual friends. "They'll say things like, 'Oh, so-and-so worked with me on such-and-such ship back in 2000.' On ocean cruise ships, I worked with multiple doctors and nurses from the Philippines, Serbia, South Africa, Australia, Brazil, and all over the U.S. And even when I've been the only medical person on riverboats, I got to know and stayed in touch with crew members. It's a great way to meet people."
Maggie usually stays onboard during the riverboat stops in the Pacific Northwest, but if no passengers or crew require medical attention, she loves to visit the farmers market in Stevenson, Washington, every Saturday when the boat docks there. "Stevenson is small, quaint, and in a gorgeous setting," she says. "It's my favorite stop."
She has nothing but positive things to say about VIKAND. "It's reassuring to know that I can get ahold of my supervisors at any time if I have any questions or concerns, or in the event of an emergency. They have been great in working with me to schedule me on ships when I'm available. This allows me to fulfill my contract, go home, spend time with my husband, two dogs, and two cats, and then go back to work when I'm ready. As an employer, VIKAND has been extremely supportive."
Paramedics, as well as physicians and nurses, interested in applying for a VIKAND shipboard assignment can go to www.vikand.com/shipboardjobs. Shoreside positions are offered at www.vikand.com/shoresidejobs.
---
---

---
Subscribe to our VIKAND Pulse to receive the latest maritime healthcare news from VIKAND sent right to your inbox
---

---
Subscribe to our VIKAND Pulse to receive the latest maritime healthcare news from VIKAND sent right to your inbox
---

---
Subscribe to our VIKAND Pulse to receive the latest maritime healthcare news from VIKAND sent right to your inbox
---

Subscribe to our VIKAND Pulse to receive the latest maritime healthcare news from VIKAND sent right to your inbox

Subscribe to our VIKAND Pulse to receive the latest maritime healthcare news from VIKAND sent right to your inbox