VIKANDER Profile: Dave Bull
It's fitting that Lawrence of Arabia is Welshman, Dave Bull's, favorite movie for he is an epic kind of gent.
The architect of VIKAND's Telehealth Solution with collaborators FrontM and Inmarsat, Dave has been on the cusp of operations and management of ever faster-evolving technology for three decades.
He likes to say, "Jungle, Snow and Desert," when—in a single 60-day period—he managed the installation of satellite services from Belize to the U.K. and Germany, Bavaria to Kuwait. An officer with the British Army—and Bronze Medal Marksman in the Commonwealth Military Championships—during his deployment, Dave contributed to sat comm solutions in many of the most extreme global environments.
Today, Dave blends his deep understanding of technology—Low Earth Orbit satellites, the launching of 40,000 small satellites, wireless Internet like Starlink and countless other GEO with LEO and terrestrial 5G technologies for maritime, aviation, government, and enterprise—with a personal and professional mission to increase maritime solutions for great and widespread impact to seafarers and the global maritime industry.
The demands and expectations of the market always drives technology providers to deliver the highest quality products at competitive pricing with cooperative 'end-to-end" seamless solutions. With an increasing sensitivity to seafarer sustainability, Dave believes technology will benefit sooner than later.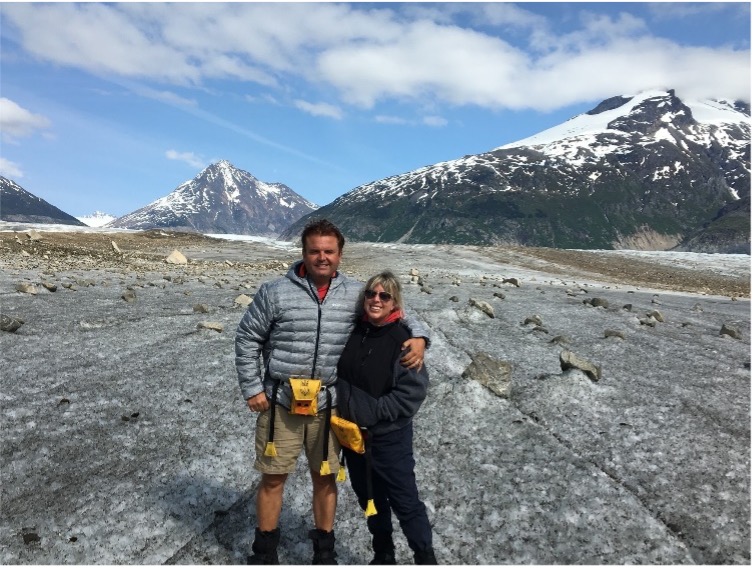 Joining VIKAND three years ago from the Walt Disney Company and assets ABC and Fox, Disney Cruise Lines, attractions and resorts, Dave is building the team and support infrastructure of VIKAND Telehealth. While COVID-19 has been a challenge over the past several years, in true tech guru form, Dave believes that its unpredictability has been the biggest culprit. Providing critical telehealth support, including mental health, offers the guideposts so clearly needed for the new normal and in response to the growing chorus regarding maritime well-being.
Delivering access to experienced, certified, maritime medical professionals onshore with a full suite of medical services, VIKAND's Telehealth Solution connects captains and crew in unprecedented ways. Using secure, uninterrupted communication—available by audio, video, and text— VIKAND's satellite technology is available anywhere at sea (including low band-width environments) and connects remotely to VIKAND's medical team. The service includes, but is not limited to, monthly "Doctor House Calls/Check-Ups" with crew, mental wellness support, and counseling.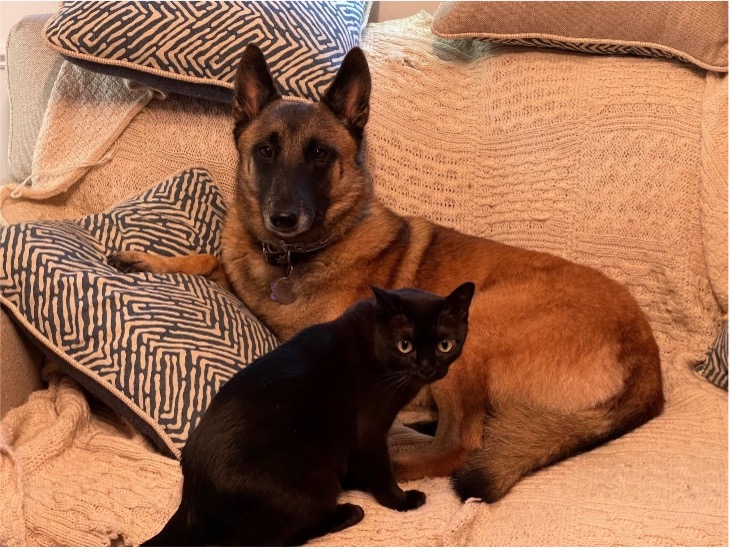 Now living in Fort Lauderdale, Dave is married to his wife of 21 years, Elisabeth (Lizi), who is a sommelier and abstract painter and originally from New York City. They are pawrents of Khalisee and Mr. Pip (a dog and cat). In June, they will head to the Trooping of the Colour—Queen Elizabeth II's official birthday party—followed by Royal Ascot, the revered horse race that is synonymous with exquisite fashion and magnificent millinery creations (more than just fascinators).
No doubt Dave will re-read his 1st edition Kipling or Steinbeck in preparation.
---
---

---
Subscribe to our VIKAND Pulse to receive the latest maritime healthcare news from VIKAND sent right to your inbox
---

---
Subscribe to our VIKAND Pulse to receive the latest maritime healthcare news from VIKAND sent right to your inbox
---

---
Subscribe to our VIKAND Pulse to receive the latest maritime healthcare news from VIKAND sent right to your inbox
---

Subscribe to our VIKAND Pulse to receive the latest maritime healthcare news from VIKAND sent right to your inbox

Subscribe to our VIKAND Pulse to receive the latest maritime healthcare news from VIKAND sent right to your inbox