VIKANDER Profile: Dr. Jenny Garcia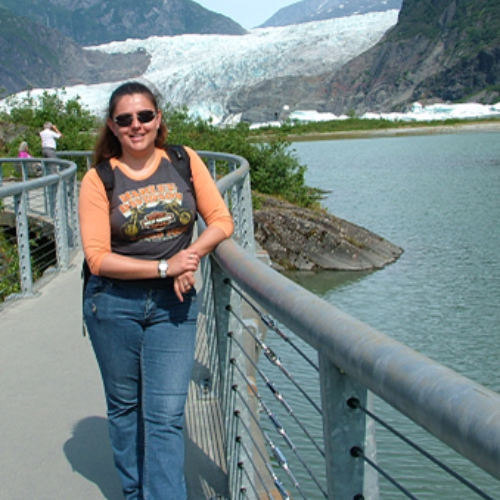 Understanding the unique nature of health care at sea, quality assurance, and the role of ship medical operations is integral to VIKAND's team of medical professionals. They apply direct experience with personal knowledge of exacting and nuanced medical technologies for the maritime industry: onboard, onshore in supportive roles, and with regulatory agencies, notably CLIA, the CDC and ACEP.
A medical doctor with nearly 30 years of experience, Dr. Jenny Garcia is equally skilled aboard and ashore and represents a multi-cultural background and wide-ranging interests. She began her shipboard physician role in 2004 and joined VIKAND in 2016.
Responsive to conditions as they are, Dr. Jenny is a great example of the qualities necessary and exemplified by medical practitioners in the global maritime industry. She believes the pandemic—a significant challenge to the entire maritime industry and that "caught all of us unprepared," she notes—has led to the enhancement of shipboard medical facilities, the use of new technologies for medical devices, and improvement, adherence, and elevation of the quality of maritime medical care, now recognized as best-in-class for remote medicine.
"The pandemic showed a thoughtful resilience and huge capacity to quickly develop mitigation and preventative plans to meet future unknown challenges in the medical and public health fields," she says.
Dr. Jenny, an integral part of VIKAND's medical operations team dedicated to the development and implementation of the VIKAND telehealth approach, moved from shore-based physician support to shipboard physician support during COVID. She is currently working closely with shipboard medical teams to provide quality assurance and improvement of shipboard medical operations.
It's this ability to pivot to that makes a maritime doctor unique. "I'm a bit eccentric one might say," quips Jenny. "Even my love of art, music, writers and movies reflects this." Van Gogh, Botero, Gabriel Garcia, Mario Benedetti, Jose Saramago and Cinema Paradiso top the list.
Dr. Jenny lives in Miami and thrives on its cultural diversity. She is exceptionally close with her mother who lives in Bogota, Colombia where Jenny was born. A nature lover and bell collector—she has more than 200 and very little space for more—Jenny's Maltese, Pinky, is adored.
Dr. Jenny is most proud of her day-to-day interactions with patients and clients. She views being a key participant in the roll out of public health plans in response to the pandemic and the implementation of best practices for the future as her greatest achievement.

---
---

---
Subscribe to our VIKAND Pulse to receive the latest maritime healthcare news from VIKAND sent right to your inbox
---

---
Subscribe to our VIKAND Pulse to receive the latest maritime healthcare news from VIKAND sent right to your inbox
---

---
Subscribe to our VIKAND Pulse to receive the latest maritime healthcare news from VIKAND sent right to your inbox
---

Subscribe to our VIKAND Pulse to receive the latest maritime healthcare news from VIKAND sent right to your inbox

Subscribe to our VIKAND Pulse to receive the latest maritime healthcare news from VIKAND sent right to your inbox