VIKANDER Profile: Karl Bergsten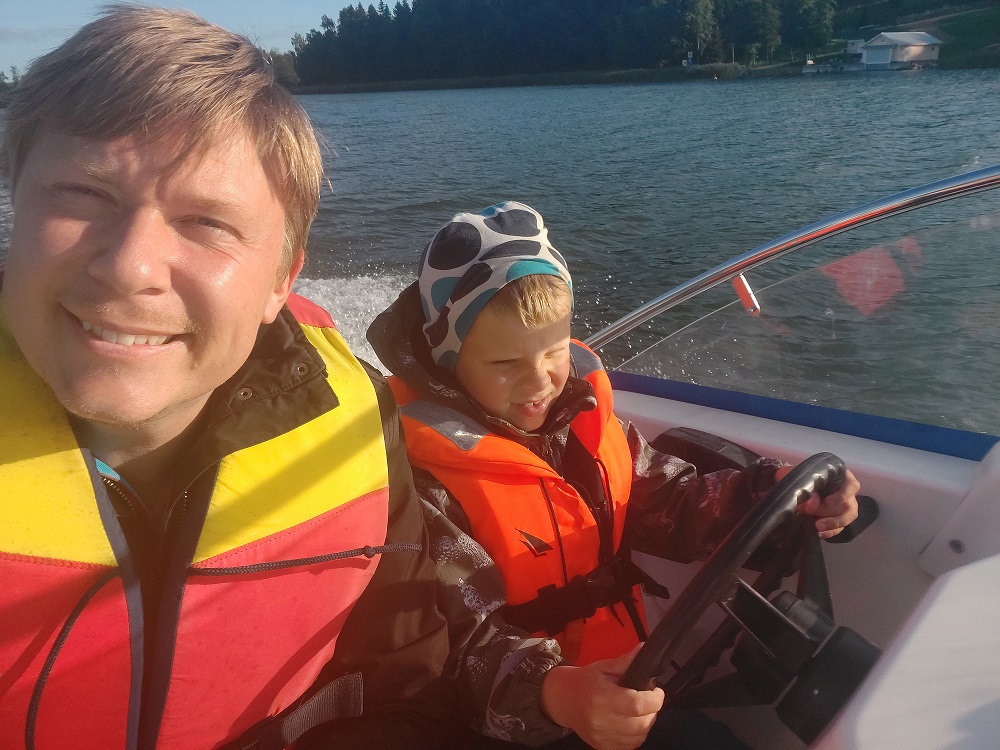 It's said that for seafarers—and those in support of them—saltwater runs in the veins. Pair this with the experience and pastimes of VIKAND's Associate Medical Director, Dr. Karl Bergsten, and you have just what the doctor ordered: healthy crew, prosperous operators, and guest safety.
Nearly every Vikander is steeped in a life at sea and, when coming ashore, remains in the maritime trades. For most, pastimes revolve around watery things.
Dr. Karl Bergsten, his wife of 15 years, Josefin (a nurse), and their three children, Olof (7), Wilhelm (5), and Liv (3), reside on the island of Åland, one in an autonomous group of Finnish islands in the Baltic Sea between Sweden and Finland. It is beautiful in all seasons with long sunny summer days and cold, snow-covered winter nights when the air is perfectly crisp and clear.
It is also a wonderful environment to consider the many demands of supporting those at sea. Dr. Karl considers his role as VIKAND's Associate Medical Director as a privilege. His position entails supporting VIKAND's medical operations managers with clinical queries, medical SOPs, and quality assurance. It also includes supporting ships directly in case of critically ill patients requiring a medevac and/or ship diversion. Considering the current pandemic, he says, a lot of focus has been on active outbreak prevention and management; his focus has been working with VIKAND's clients from an immunological perspective to ensure safe conditions on board.
With the support of Dr. Karl and the rest of the VIKAND medical team, over the past several years, VIKAND has played an intricate role in the safe resumption of operations in the cruise line industry. In his role, Dr. Karl has worked with some of the industry's leaders as well as governmental agencies to ensure that the resumption has been safe, sustainable and in line with regional requirements. The result is that tens of thousands of seafarers have been able to resume their jobs and provide for their families. The positive impact ripples the world over from Manilla to Hamburg to Miami.
Critical to maritime medical operations, innovation (while often the result of necessity), has taken a key role in evolving technologies. From a medical perspective, the ability to make early diagnosis and interventions improves the outcome for the patient. Such was the response to COVID while over the past 10-15 years, Dr. Karl and his colleagues have seen an increased availability of portable/maritime medical equipment including hematological testing equipment, portable x-rays, and compact, easy-to-use respirators. Combined with telehealth/video equipment, medical personnel have the very prescription to connect onboard emergency physicians and nurses with shore-side specialists to ensure correct and timely treatment.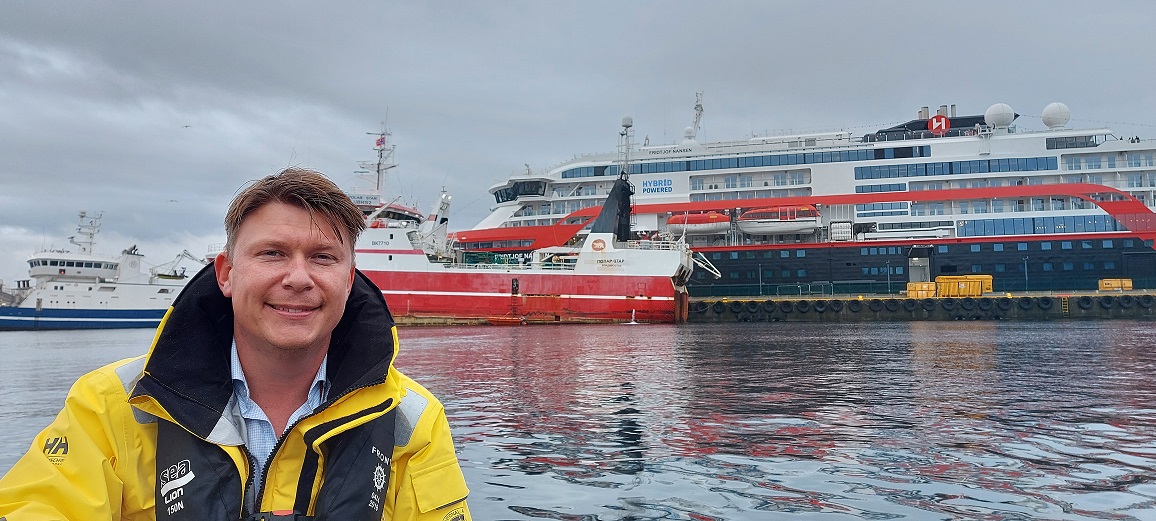 Commencing his maritime career in the Swedish submarine flotilla 20 years ago (serving onboard two subs), Dr. Karl has since had the opportunity to work in the cruise industry as a Senior Physician onboard some of the industry's largest cruise vessels. He also worked in the oil and gas industry as a Senior Medical Officer in a remote site clinic setting. He joined VIKAND in 2021, initially as Medical Operations Manager, and began his new role as Associate Medical Director a month ago.
He finds time back on Åland to fish and boat with the family, and BBQ (he is an avid hobby chef). He also has a penchant for appreciating the hard-hitting: Metallica's Stockholm show in 2008, and a rather deep analysis of the classic show, The Sopranos. It explores so much more than just mafia-related issues, he says: medicine, psychiatry, family relationships and morality. A holistic view of life to be sure.
---
---

---
Subscribe to our VIKAND Pulse to receive the latest maritime healthcare news from VIKAND sent right to your inbox
---

---
Subscribe to our VIKAND Pulse to receive the latest maritime healthcare news from VIKAND sent right to your inbox
---

---
Subscribe to our VIKAND Pulse to receive the latest maritime healthcare news from VIKAND sent right to your inbox
---

Subscribe to our VIKAND Pulse to receive the latest maritime healthcare news from VIKAND sent right to your inbox

Subscribe to our VIKAND Pulse to receive the latest maritime healthcare news from VIKAND sent right to your inbox