VIKANDER Profile: Marc Brice
Marc Brice joined VIKAND several years ago as a Biomedical  Technician and Account Manager. Previously working in a hospital as a biomed professional, Marc has been able to integrate the best of both worlds—land and sea—in his work at VIKAND.   
While many biomedical functions are the same whether in a hospital setting or onboard a ship, meeting challenges on land can be faster. Marc often worked in operating rooms—even during surgeries—assessing, testing, and repairing equipment. 
Comparing the two environments, Marc says, "A biomed job in maritime is very different compared to providing support on land. The transition was a major change particularly regarding a ship's demanding itinerary and location changes. It's a highlight of my career to have made the adjustment from land to sea and to figure out ways, remotely, to troubleshoot and fix issues. This support is always greatly appreciated by the staff onboard." Marc also makes ships' house calls as needed.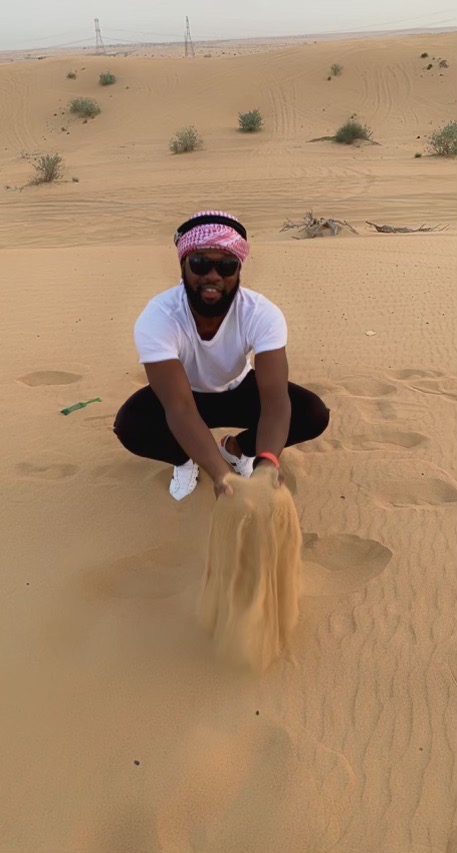 He works out of VIKAND's Fort Lauderdale headquarters with his primary role to provide all medical equipment and to perform preventative maintenance and service calls for Carnival Cruise Lines. Founded in 1972, "The World's Most Popular Cruise Line®" now carries millions of guests every year. Essential to its mission is ensuring safe, responsible, and secure operations and anticipating needs, responding rapidly, and handling issues through resolution.  
Marc represents one of the hallmarks of VIKAND's approach to safe cruising, which is delivered by its OneHealth solution and the steadfast commitment of highly skilled technicians. To meet Carnival's needs, Marc faces challenges head on, finding solutions for critical medical equipment parts and device replacement swiftly and is aided by VIKAND's logistics and communications teams. 
He believes that the most significant advancement in the health industry is now more fully emerging in maritime health. "It is amazing that you can connect to physicians anywhere in the world from your smart device. The advances in telehealth are exciting. I'm proud to work for a company like VIKAND that is creating breakthrough telehealth solutions for the entire global maritime industry." 
Marc is married and has toddlers, two- and three-years old as well as a two-year old Siberian Husky, Teddy. Marc's family loves to travel, be outside, and to spend lots of time on the beautiful beach near Boca Raton, Florida where they live.
---
---

---
Subscribe to our VIKAND Pulse to receive the latest maritime healthcare news from VIKAND sent right to your inbox
---

---
Subscribe to our VIKAND Pulse to receive the latest maritime healthcare news from VIKAND sent right to your inbox
---

---
Subscribe to our VIKAND Pulse to receive the latest maritime healthcare news from VIKAND sent right to your inbox
---

Subscribe to our VIKAND Pulse to receive the latest maritime healthcare news from VIKAND sent right to your inbox

Subscribe to our VIKAND Pulse to receive the latest maritime healthcare news from VIKAND sent right to your inbox