Dr. Edward Dees, Medical Director at VIKAND, died October 10. He was 68.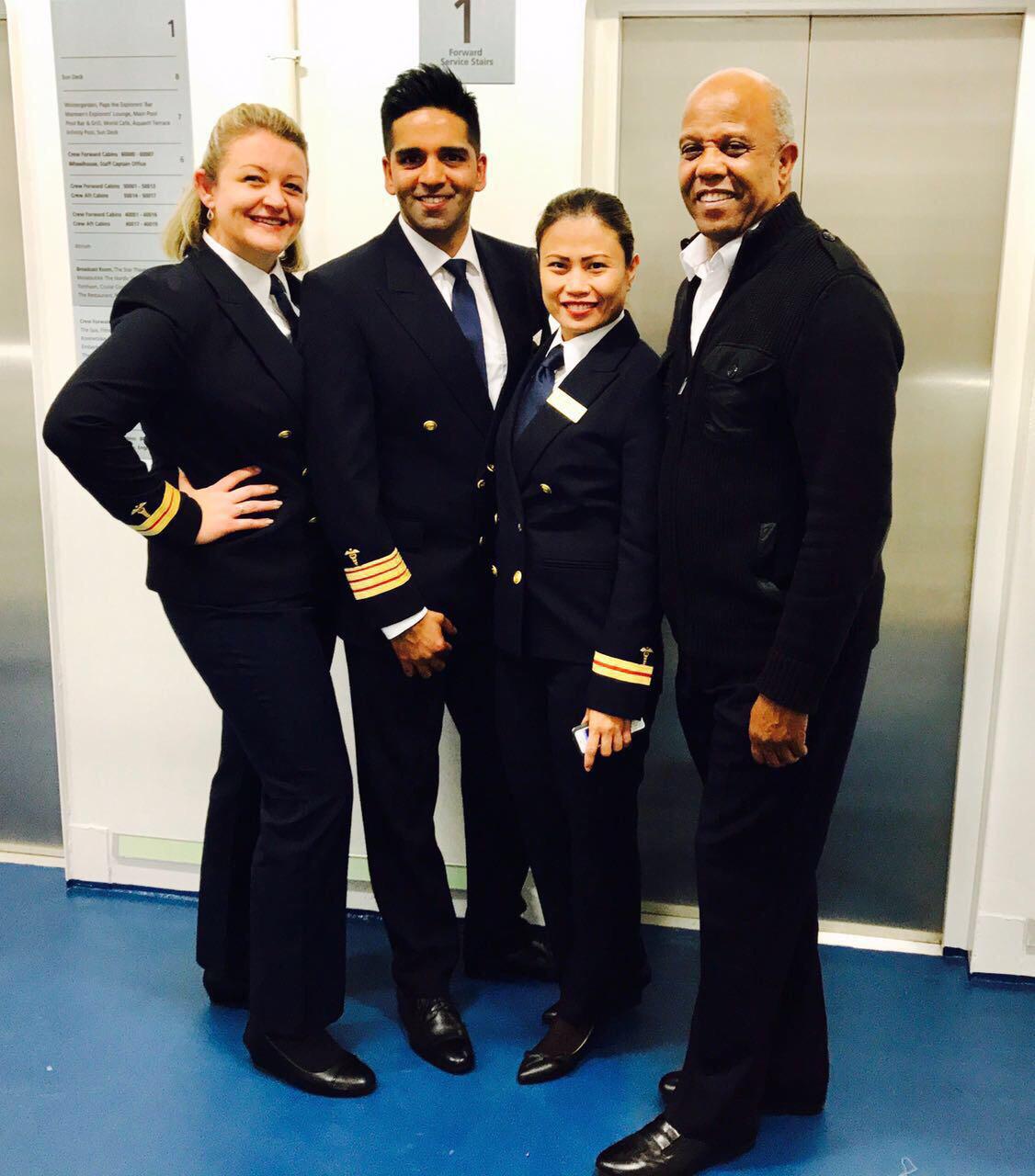 The entire global VIKAND family would like to extend our sincere condolences on the passing of Dr. Edward Dees. Dr. Dees joined VIKAND in 2014 serving as the first physician onboard Viking Ocean Cruises. In addition to actively practicing medicine at sea, he was a member of the Cruise Ship & Maritime Medicine division of the American College of Emergency Physicians.
"He was an incredible person and colleague," said Peter Hult, CEO of VIKAND. "He embodied the true value of our profession – someone who cares and puts his passion to help crew and guests alike. As much as we will miss him, the entire team will always remember him fondly for his compassionate and caring nature, and his endless passion for the cruise industry."
Dr. Edward Dees was born October 14, 1953, in New York City. He developed his love of medicine and caregiving early thanks to his mother, a registered nurse, and his father, a dedicated social worker. He received medical training at the New York University School of Medicine and continued with specialty training in Internal Medicine at Harlem Hospital Center in New York City.
Dr. Dees maintained a lifelong passion for both medicine and learning, earning a Master of Public Health from the Tulane School of Public Health and Tropical Medicine, as well as an MA from the Fletcher School of Law and Diplomacy at Tufts.
As a physician, Dr. Dees enjoyed a long and fruitful career that took him around the globe. He practiced emergency medicine in Southeast Louisiana, became a Fleet Doctor at Viking in 2017 and in 2020, rose to the position of Medical Director at VIKAND. But even as a top administrative and clinical leader, he still practiced emergency room medicine at home in New Orleans, often pulling night shifts between meetings with his VIKAND colleagues.
Dr. Dees was as passionate about life as he was medicine, splitting time between his home in New Orleans and cottage in Vermont. If he wasn't in one of those two places, you would likely find him traveling – especially to Brazil where he sharpened his fluent Portuguese. 
He was a lifelong student, ardent reader, and an autodidact who continued teaching himself new languages and skills well into older age. He was known for bringing a unique perspective to group dynamics and could engage the whole room in a way that left a lasting and positive impression. And in a world of digital technology, he preferred to keep important numbers in a handwritten notebook and admire landmark train stations in cities around the world.
Today, we remember Dr. Dees for his wonderful contributions to medicine at sea, his life of service to patients, and the impact he made on all of us here at VIKAND. Bon voyage.
To celebrate Ed's life, we've set up an online memorial website, where colleagues, family and friends can share tributes and special moments to preserve his memory. https://www.forevermissed.com/edward-dees/about

---
---

---
Subscribe to our VIKAND Pulse to receive the latest maritime healthcare news from VIKAND sent right to your inbox
---

---
Subscribe to our VIKAND Pulse to receive the latest maritime healthcare news from VIKAND sent right to your inbox
---

---
Subscribe to our VIKAND Pulse to receive the latest maritime healthcare news from VIKAND sent right to your inbox
---

Subscribe to our VIKAND Pulse to receive the latest maritime healthcare news from VIKAND sent right to your inbox

Subscribe to our VIKAND Pulse to receive the latest maritime healthcare news from VIKAND sent right to your inbox