VIKAND Solutions appointed by Cruise Management International as Medical Consultants
(Fort Lauderdale, FL, October 25, 2017) – The global maritime medical service provider, VIKAND, announced today that they have been appointed by Cruise Management International as medical consultants to their fleet, November 1st, 2017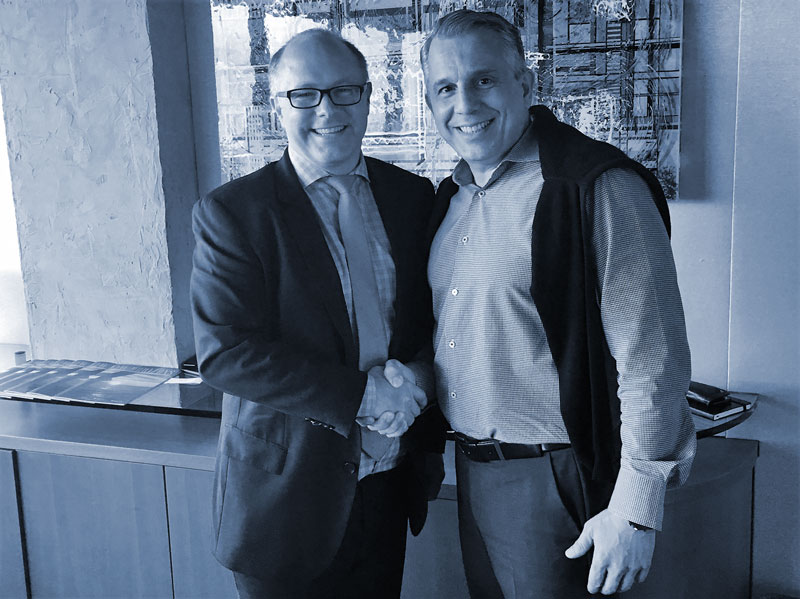 "We are pleased to engage with VIKAND to help us manage the challenging environment of maritime medical care on a global basis. Their experienced team will ensure that our ship's medical crews are supported and receive advice as to the appropriateness of care, Standard Operating Procedures, medical equipment maintenance, and Capex medical equipment planning," said Jim Barreiro de León, Head of CMI.
"It is wonderful to be working with the team at CMI and their diverse fleet of vessels ranging from expeditions to cruise and long-range ferry services. They have a large and dynamic business and our team looks forward to supporting them with medical advice and services," said Peter Hult, CEO at VIKAND.
VIKAND will provide medical consulting and management services, equipment calibration and servicing and formulary management. "The team has extensive onboard and corporate cruise ship experience in medical and operation management and we are delighted to now be associated with Cruise Management International," said Antoinette Panayotov, Manager of Medical Operations, VIKAND.
About CMI
Headquartered in Miami, Florida, CMI offers a broad range of comprehensive passengership management services, employing a vast team of officers and crew, and managing millions of dollars in assets and expenses for their managed fleet. CMI offers comprehensive services in both on board and shore side operations to control costs and streamline operations. Fleets and owners work with CMI on their crews, safety, insurance, financial and accounting, and more.
About VIKAND
VIKAND Medical Solutions is the leading provider of medical management and consulting services to the cruise, yachting and offshore industry managed by a world-class medical team. The VIKAND team has extensive experience in the medical field as well as in the marine industry and offers a 24/7 on-call service to clients. Known as the leading one-stop-shop for medical services in the maritime industry, VIKAND customizes their services to cruise operators' direct needs, offering concierge solutions for each client. VIKAND brings a solution to the complexity of the maritime medical needs as well as the fragmentation among available providers.
VIKAND Technology Solution provides innovative and proven solutions to real-world problems. Our Hygensea Odorox ® solution is the most advanced solution for eliminating odors, decontaminating surfaces and purifying the air. Hydroxyl generators mimic Nature's naturally occurring process for cleaning and purifying our atmosphere. The system proactively and continuously removes mold, odors, fumes, viruses, and bacteria on surfaces and in the air through a natural, patented and FDA approved technology.
---

---
Subscribe to our VIKAND Pulse to receive the latest maritime healthcare news from VIKAND sent right to your inbox
---

---
Subscribe to our VIKAND Pulse to receive the latest maritime healthcare news from VIKAND sent right to your inbox
---

---
Subscribe to our VIKAND Pulse to receive the latest maritime healthcare news from VIKAND sent right to your inbox
---

Subscribe to our VIKAND Pulse to receive the latest maritime healthcare news from VIKAND sent right to your inbox

Subscribe to our VIKAND Pulse to receive the latest maritime healthcare news from VIKAND sent right to your inbox