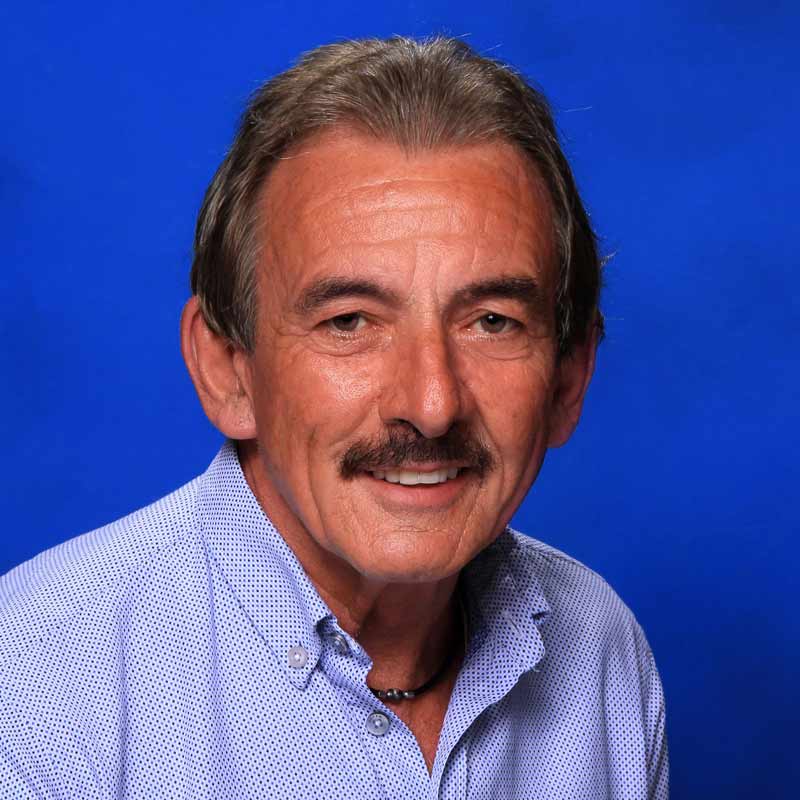 Executives Notes: The Experience of VIKAND's Advisory Board
As the global maritime industry adopts even more rigorous responsibility for seafarer human sustainability, over the past several years and sensing the compelling need for an integrated system of health care on board, VIKAND has installed its Advisory Board: an active, experienced group of executives from all sectors to provide framework and guidance.
I am honored to serve as Chairman of VIKAND's Advisory Board. Our goals are to support VIKAND's executive, management, medical, administrative, and most important, at-sea teams by providing guidance for growth, by making connections to industry, governments, regulators, seafarer organizations, and, by taking the 10,000-foot view.
Our members include thought leaders in the fields of commercial shipping, cruise and superyachting, medical technologies and operations, financial and asset management, maritime law, global and commercial regulatory environments, and health and wellness.
The VIKAND Advisory Board meets quarterly with at least one meeting held together in person annually.
Christian Sauleau—Chairman VIKAND Advisory Board
Christian Sauleau, senior cruise industry executive and Chairman of VIKAND's Advisory Board, is a consummate luxury cruise industry professional with experience at Silverseas Cruises, Crystal Cruises, Regent Seven Seas, and V. Ships. Christian keeps a razor focus on the customer experience by overseeing standards of excellence in operations, hotel, crew, and entertainment. He is a guest lecturer and served on the CLIA safety/security group.
Frederick Burman—Executive Vice President-Asset Management Skanska Group
Frederick Burman, Executive Vice President-Asset Management Skanska Group, is a senior executive with extensive successful US and Latin American public-private partnerships, broad finance experience and dedication to community initiatives and philanthropy.
Anna Bjurstam—Global Health and Wellness Expert
Anna Bjurstam is a global expert in health, wellness and spa modalities and management. With 25 years' experience and a passion for quantum physics and science, Anna is a Strategic Advisor and Wellness Pioneer for Six Senses and Raison d'Etre and a Founding Board Member of the annual Global Wellness Summit.
Jerry Hamilton—Managing Partner Hamilton, Miller & Birthisel
Jerry Hamilton, Managing Partner of Hamilton, Miller & Birthisel, is nationally recognized as a defense attorney and internationally heralded in the nuances of maritime law. Jerry is the 2022 Lawyer of the Year in Admiralty and Maritime Law and holds many such distinctions over many years, including being recognized as a "Super Lawyer" by Law & Politics every year since 2006.
Nicholas Kuchova—United States Foreign Service (Ret.)
Nicholas Kuchova, United States Foreign Service (Ret.), has a broad comprehension of global commercial and regulatory environments.  With posts in the Near East, Central America and Europe, Nick's service culminated as the Regional Senior Commercial Officer for the Nordics, UK and Ireland, and the Baltics.  Nick serves on advisory boards for the National Association of District Export Councils, Jaguar Land Rover, and is vice chair of the Economic Development Advisory Board for the City of Fort Lauderdale, Florida, USA.
Jan Lessem—President and Consultant ClinStrat
Jan Lessem, President and Consultant ClinStrat, is an experienced adviser in global biomedical and pharma companies and strategic clinical research and development. Jan holds MD, PhD, FACC degrees and previously held executive roles at OraPharma, CombinatoRx and Advanced BioHealing.
Bob Saxon—Director Westport Yachts
Bob Saxon, Director of Westport Yachts' sales operations, is a pioneer in yacht management, working with more than 3,000 yacht owners over his 40-year career. He is currently President of the International Yacht Brokers Association (IYBA) and serves in senior management and strategic direction for a wide variety of industry and civic organizations.
Raphael Sauleau—Chief Executive Officer Fraser Yachts
Raphael Sauleau, Chief Executive Officer Fraser Yachts, leads one of the world's most recognizable full-service yacht companies and has a demonstrated history in the hospitality and maritime industry. Raphael is Deputy Chair of Eyesea, a worldwide nonprofit with a mission to map global pollution and maritime hazards.
Stephen Schueler—CEO Enerjen Capital & Board Chairman European Maritime Finance & Inerfuel
Stephen Schueler, Chief Executive Officer of Enerjen Capital, improves operating performance and increases shareholder values across a wide range of leadership roles. He develops strategy, facilitates organizational alignment, and provides robust growth as evidenced in his roles with Procter & Gamble, Microsoft, and Maersk. He recently joined FuelTrust, also as a board advisor. Stephen was selected for the "2021 Global Sustainability Award" for his efforts leading the shipping industries transition to greener cleaner fuel.
Klaus Stoltenberg—Managing Partner bei Constellation
Klaus Stoltenberg, Managing Partner bei Constellation, is widely recognized for his deep knowledge and expertise of the global maritime shipping industry. A senior advisor for corporate and financial institutions, Klaus has a proven record of dealing with boards, shareholders, regulators, rating agencies, institutional investors, and all major shipping associations.
---
Featured Press Release:
VIKAND's Peter Hult Named Honorary Consul of Sweden to the State of Florida
"Being named to such an honored role for the Swedish Consulate in Florida reflects the wonderful path our lives take. Sweden is in my blood. To be able to help my fellows navigate coming to America and to assist those who wish to visit, study, and live in Sweden is a privilege. As a lifelong mariner, it's also notable as many Swedes are known throughout the world as skilled seafarers with vital positions at sea and ashore in commercial shipping, the cruise industry, and yachting." – Peter Hult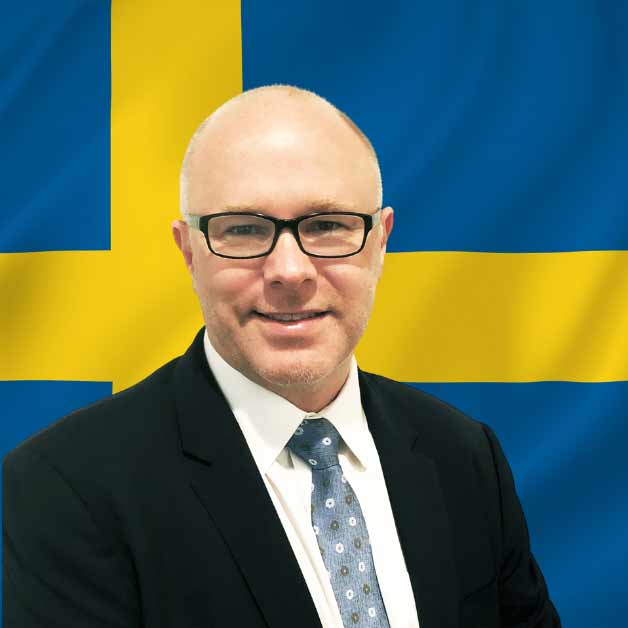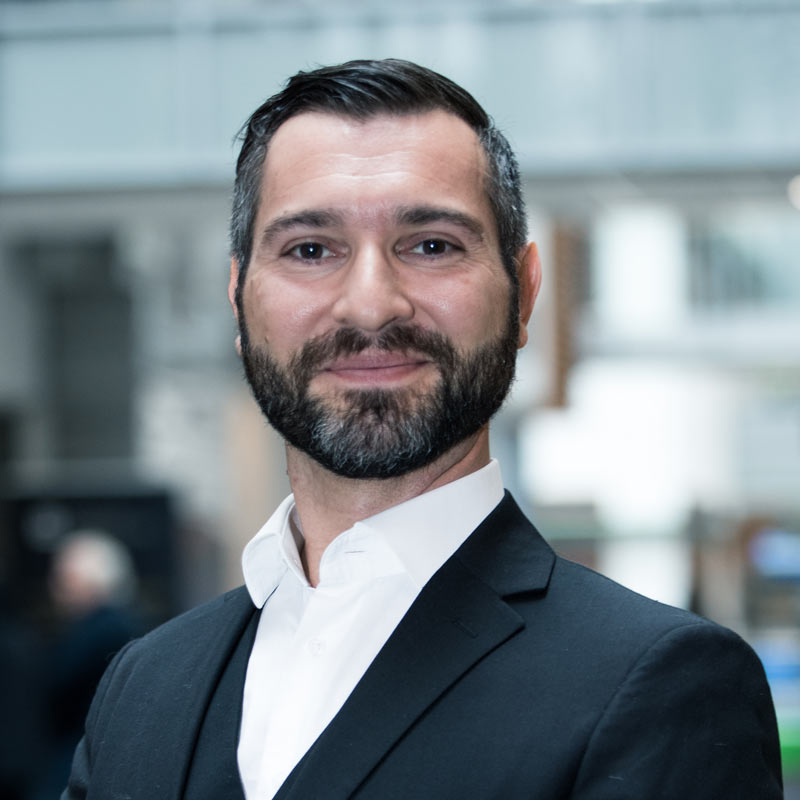 ---

VIKAND Partner Profile: Inmarsat
A new and regular feature of VIKAND Pulse, we are proud to highlight our partners and collaborators. Together, our united efforts benefit seafarers through proactive healthcare, innovative technologies, and a global community of providers who promulgate a culture of care.
Critical to our work is technology. We are proud to begin our VIKAND Partner Profiles with Inmarsat given our Certified Inmarsat Application Provider status.
Here, we share a conversation with Marco Cristoforo Camporeale, Head of Inmarsat's Maritime Digital.
VIKAND—Please describe your company and industry reach.
Marco—Inmarsat has been defining connectivity at sea over our world-leading satellite networks. We are passionate innovators, forming partnerships with disruptors, accelerators, and start-ups to challenge the status quo and push the frontiers of possibility.
By opening a gateway into our industry-leading Fleet Xpress service, we are encouraging innovators from outside the sector to make a difference—fueling cutting edge technology and applications for vessel performance, voyage optimization and crew welfare.
We are trusted by mariners, military, airlines, and NGOs alike to keep them connected when it counts and solving our customers' toughest connectivity challenges.
VIKAND: How long has your company been in business and in the maritime industry?
Marco—Inmarsat was set up in 1979 by the International Maritime Organization (IMO) to develop a satellite communications network for protecting lives at sea and we are deeply proud of our safety heritage.
Built on the foundations of safety, our solutions are trusted by hundreds of thousands of mariners every single day to provide a critical lifeline if disaster strikes.
Today we have the world's most advanced and resilient mobile connectivity infrastructure to ensure that our satellite services are save lives and also provide a connectivity lifeline in the most remote and challenging locations.
VIKAND: Name a "highlight" or two of a contribution to the maritime industry of which you are proud.
Marco—We are supporting maritime the industry with our IoT platform and dedicated satellite bandwidth channels, enabling leading providers and innovative start-ups to host their application on vessels digitally which disrupts the industry, resulting in improved operations and significant savings for Ship Owners and Managers, and ultimately, improving life onboard for seafarers.
VIKAND: What do you believe is the most significant advancement in the maritime in recent years and, more specifically, in your organization's area of expertise?
Marco—In the face of unprecedented disruption in the maritime industry, digital investment and adoption rates have soared and demands for data consumption have tripled. Inmarsat continues to look to the future through the lens of innovation. To meet current challenges, Inmarsat's network has evolved to support demand with the launch of new satellites and continued investment into new and evolving networks, including ORCHESTRA—the communications network of the future combining L-Band, GX, 5G, and LEO seamlessly—and, in harmony, to deliver the highest capacity dedicated to mobility of any network, planned or existing.  Innovation includes ELERA, the latest evolution of the L-band network and a catalyst for innovation—enabling next generation tech, from autonomous vessels, to IoT, ocean monitoring and supporting greener energy.
VIKAND: Who do you believe has made a significant impact in your part of the industry? Describe who, what, and how.
Marco—Inmarsat, with its portfolio of Digital solutions, is at the forefront accelerating the transition towards a safer and more sustainable industry. Ship managers and owners can count on our technologies and an ecosystem of Certified Application Providers to solve the most challenging cases. Some Inmarsat partners are bringing transformational change in the quality of life of seafarers; some are changing certain aspects of ship management and operations by introducing remote surveys and remote piloting; others are improving overall ship operations by advising on new ways to reduce global GHG emissions. The collective effort of all Inmarsat partners is delivering a significant impact to the maritime industry.
VIKAND: What is the biggest challenge the global maritime industry faces? Tell us about your strategy to overcome it.
Marco—One of the key challenges facing the global maritime industry is meeting IMO's strategic targets to remove carbon. To meet longer-term targets, the industry will need to re-engineer its fuel supply chain and shift to carbon-free power sources. However, to meet IMO's shorter-term targets, Inmarsat's digital solutions are enabling an acceleration of the transition towards a safer and more sustainable industry through effective monitoring and reduction in fuel consumption. With a cyber-secure IoT infrastructure and dedicated bandwidth channels, Application Providers can aggregate data for full transparency and centralised access both onboard and shore-side for detailed trend reporting and analysis across multiple sensors and data points.
VIKAND: Where are you headquartered and what is special about it (i.e., country, city)? Please also comment on satellite locations if you wish.
Marco—Our HQ is in London while we have a global presence with other office locations and satellite access stations. Maritime industries have shaped London's past, are an engine for growth, are a vibrant, dynamic element of the economy and will shape the future.
VIKAND: Tell us about your team.
Marco—The Inmarsat Maritime Digital team is passionate about making a difference and leading the industry towards a safer and more sustainable future for everyone.
VIKAND: What does your company do to promote team and client well-being?
Marco—As a global company, Inmarsat has strong shared values and culture which empowers us to face change together; our focused leadership and feedback-gathering process enables us to deliver the best experience for our clients and celebrate shared success.
---
FEATURED Insight:
The Value of Having a Public Health Officer Onboard
Ultimately, the interrelationship of responsibilities inherent in the role of a Public Health Officer sets the mandate for the coordination and execution of the company's shipboard infection prevention and control program. This is a considerable obligation for any one individual to undertake.
---
---

Vikand Welcomes New Advisory Board Members
Maritime Medical and Public Health specialist VIKAND has appointed two new Directors to its Advisory Board to help guide the company on its strategic direction and ambitious growth plans. Klaus Stoltenberg and Raphael Sauleau bring a wealth of executive thought leadership, strategic planning and maritime experience in the commercial and leisure sectors.
---
---
Read Full Article
---

Vikand welcomes Stephen Schueler
Global Healthcare specialist Vikand has elected Stephen Schueler as the new director to its advisory board. Schueler is chairman of European Maritime Finance, InerFuel, and CEO of Enerjen Capital. He has extensive experience in advising companies in the maritime, finance, technology and supply chain sectors.
---
---
---
Read Full Article
---
Vikand's Peter Hult Named Honorary Consul of Sweden to the State of Florida
Maritime healthcare solutions provider VIKAND announces the naming of its CEO, Peter Hult, as the newly appointed Honorary Consul of Sweden to the State of Florida. A champion of international commerce, Peter co-founded and served as the first President of the Swedish American Chamber of Commerce in Fort Lauderdale and West Palm Beach which subsequently merged with SACC-Miami to form SACC-Florida.
---
Read Full Article
---

Ship Operations: Technology Driving Maritime Healthcare Says Vikand
Vikand is a maritime medical and public health company with its roots in the cruise industry. The company is looking to apply its remote healthcare experience from the cruise sector to commercial shipping. While the two industries may differ, Vikand CEO Peter Hult told Seatrade Maritime News that their staff understand the particular challenges of being at sea better than land-based telemedical companies.
---
---
---
Read Full Article
---